#island first 72h 📊 #newmusic 🎵 #buildinpublic #arts
Discovered the new group feature in YTA, so you can compare to a bundle of simillar videos. In this case, all Cerulean Sounds music videos:

Conclusion: "island" looks set to be the most engaging music video yet: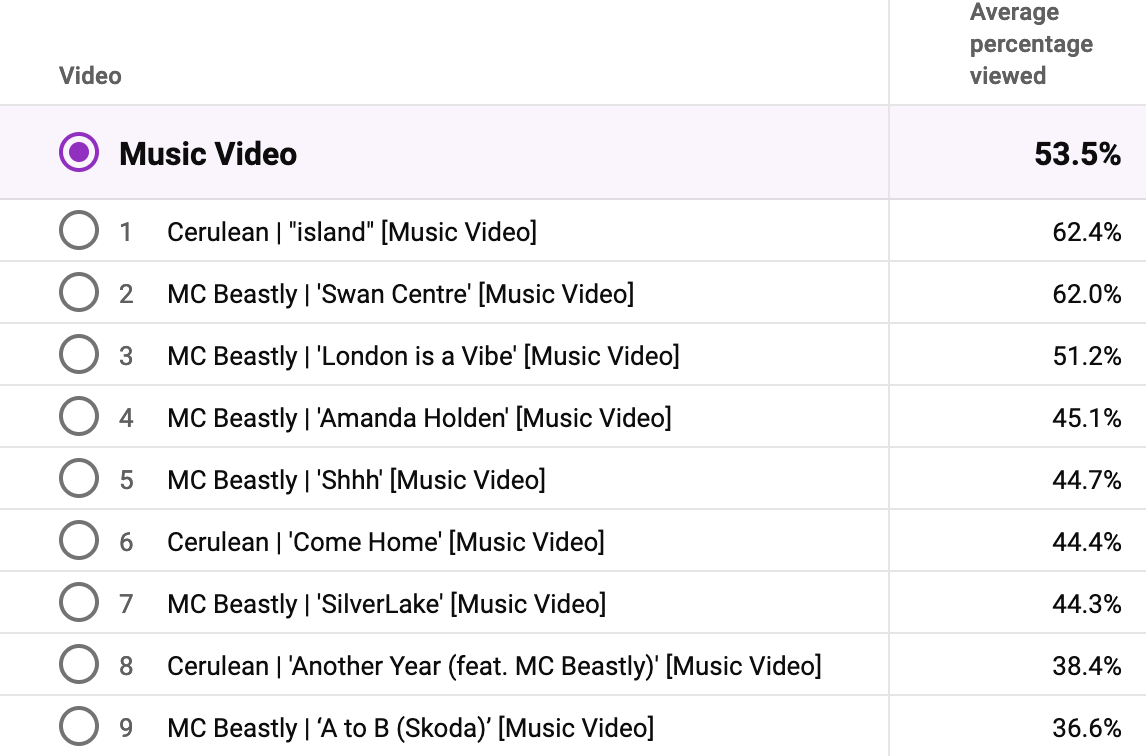 It's not just "Come Home", the good people who have found it have spoken: this is worth watching!
Couple more Spotify playlists!
I've added a snippet of music vid to Canvas video from Spotify - in the end when for opening as shown in '9 facts', cos hopefully people will then wanna see whole video!
Laurence Warner aka
Cerulean

"island" Out NOW
Schedule Call
Sent encryptable via ProtonMail